Joc Sniper Ghost Warrior Trilogy Key pentru Steam
LIVRARE INSTANTA
CUMPARA CU PUNCTE
Limba:
Publisher
CITY INTERACTIVE
---
Varsta recomandata: 17+ ani
---
---
Varsta recomandata: 17+ ani
Joc Sniper Ghost Warrior Trilogy Key pentru Steam
Regional Lock:
Languages:
Cum activez?
GALERIE MEDIA
DESCRIEREA JOCULUI
Sniper Ghost Warrior Trilogy Key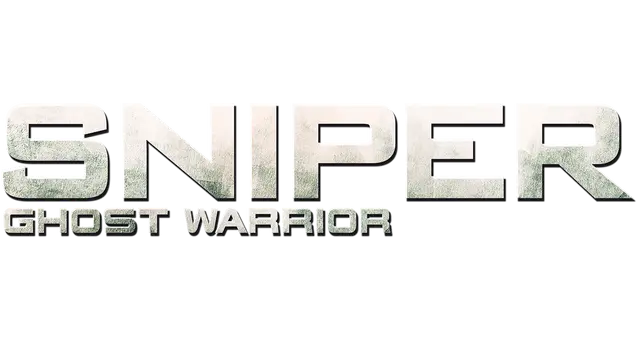 Sniper: Ghost Warrior Trilogy
Includes 8 items:
Sniper Art of Victory.
Sniper: Ghost Warrior.
Sniper: Ghost Warrior - Map Pack.
Sniper: Ghost Warrior - Second Strike.
Sniper: Ghost Warrior 2.
Sniper Ghost Warrior 2 - extra digital.
Sniper Ghost Warrior 2 - Multiplayer expansion package.
Sniper Ghost Warrior 2 - Sound Column.
When the democratic government in Isla Trueno is overturned, an aggressive and hostile military command reaches power. A special special operating unit is sent to help rebellions reach goals that only a sniper can meet.
In addition to the intense sniper missions, players will also participate in a variety of assault scenarios, in which their weapons skill will be of huge help for unemployed rebels. Sniper: Ghost Warrior is trying to cause players in new ways so that the game is both demanding and fun.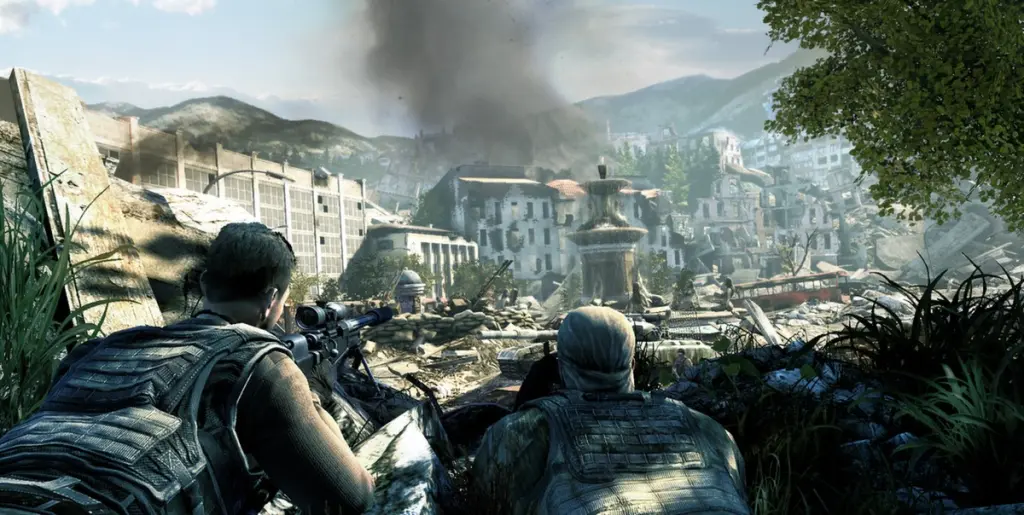 Characteristics
:
Motion Sense Trigger System: An innovative first in which the player reaches the controller influences the shooting on the screen. As in real world sniper, shooting in the game requires a constant tightening of the pad's trigger, so when the round is drawn, the rifle is more accurate.
Lifting the trigger and the round is thrown, thus losing the target and alerting an extremely motivated enemy about your presence.
Realistic ballistics: The distinctive sign of the Sniper franchise is the realism of its shooting dynamics. Wind speed, distance, gravity and bullet play all critical roles in photo performance.
Refined shooting mechanics: A suitable breathing technique to stabilize your heart rate is just as important as calculating the time of the round, and the best snipers control both their heart and head. From the purchase of the target until the constant trigger is slowly pulling, a sniper must join everything to achieve "a single shot"; a murder. "
You have improved enemy: Artificial Intelligence (AI) has been completely re-instructed and designed from scratch.
Many of the improvements were possible from passing to Cryengine 3. Expect everything, from flanking movements to front attacks, while the enemy tries to hire you in close spaces, where the rifle is less efficient.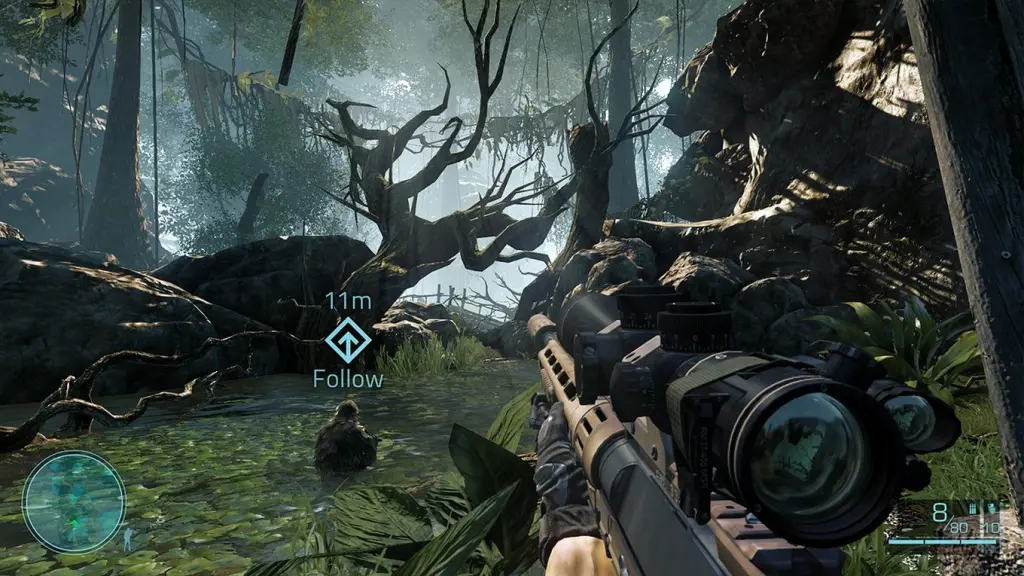 New environments rich in targets: Sniper Ghost Warrior 2 adds new urban environments such as Sarajevo and perfid medium to go along with jungles that are just as lush and deadly than ever.
Various levels of difficulty: To diversify how to play and make it accessible to the widest group of players, but Games introduces three levels of difficulty that totally changing the nature of the game. You decide how to play - either relax and be the best predator, or test your skills and experience the game in expert mode.
Bullet-Cam: The preferred function of everyone returns to reward expert photos and show the battlefield from a completely new viewpoint. See what kinetic energy transfer can do - true power stopping a bullet - enemy from 1000 meters or more!
The bullet penetration: hiding does not necessarily mean coverage. In Sniper: Ghost Warrior 2, bullets behave as it would do in real life and are able to send enemies that are hiding behind the different types of cover. You can also try to align your enemies and leave a single round to take a whole team. Wait until you see this on bullet Cam!
The extended list of sniper rifles: Try the most advanced sniper rifles in the world, each of them being meticulously recreated so that they accurately simulate modern weapons found on today's battlefields.
New equipment: Own the night with the insertion of thermal optics and nocturnal views plus a pair of strong critical binoculars for the enemy location before you see.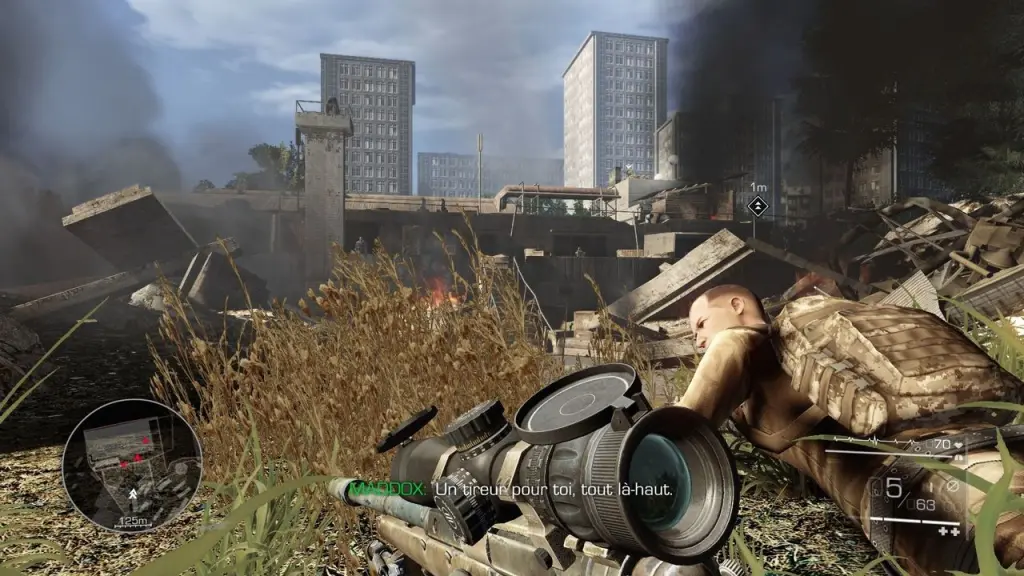 CERINTE DE SISTEM
CERINTE MINIME
| | |
| --- | --- |
| CPU | Pentium 4 2.53GHz or Athlon XP 2100+ |
| GPU | GeForce 6800 GT or Radeon X1650 SE |
| RAM | 1 GB |
| HDD | 6 GB |
| OS | Windows XP 32-bit |
CERINTE RECOMANDATE
| | |
| --- | --- |
| CPU | Core 2 Duo E4400 2.0GHz or Athlon 64 X2 Dual Core 4200+ |
| GPU | GeForce 7900 GT or Radeon X800 XT |
| RAM | 2 GB |
| HDD | 6 GB |
| OS | Windows XP 32-bit |